Company Information
HOME
>
Company Information

M&K Co., Ltd. was established in 1997 at Sumida ward, Tokyo, where traditional Japanese companies locate. Since then, we have focused on and expand rubber-related testing machine business.

Not only introducing excellent products from the world as a distributor, but also we develop and offer our original products with high quality and better price. In 2016, we obtained ISO9001 :2015. We are confident that this certificate proves the quality of our products and management system.

As well as introducing excellent products, we have concentrated our efforts on after-sales service. Without appropriate maintenance, any excellent machines can' t achieve the best performance.

To maintain the accuracy and consistency of the data, we have secured quick response and high-quality service since the establishment. In consequence, we have earned clients' trust. Then the trust of clients turns to our pride and enhance our service.

To keep running this cycle, we continue to meet clients' needs as specialist of rubber-related testing machine and continue to contribute to development of rubber industry.
President & CEO
Mitsuhiro Kudo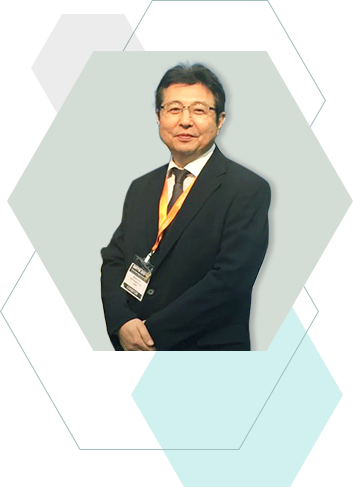 M&K Co., Ltd. guarantees the products' quality and keep making efforts to improve the quality every single day, based on our management philosophy,

"Offering excellent products and service to meet clients needs".

Therefore, we never compromise on our product management, sales activities, and technical service.
Offering products and technical service with high-quality and better price.

Educate and train our staffs to be trusted from our clients as specialists.

Complying with regulations related to products and service as well as continuing to improve quality management system.

To realize and achieve the missions, we set the goal annually and make efforts to improve the entire process of our business for the clients' satisfaction.

Location

Head Office

M&K CO., LTD.
2-2-5 Makuharihongo, Hanamigawa-ku,
Chiba-city, Chiba 262-0033 Japan
Tel:+81-43-309-6031 Fax:+81-43-309-6032



Kyoto Office

MFK Fushimi Bld. 5F, 70-10 Takedakubo-cho, Fushimi-ku,
Kyoto-city, Kyoto 612-8411 Japan
Tel:+81-75-644-4690 Fax:+81-75-644-4691



Bangkok Office

M&K BANGKOK CO., LTD.
2/11, 4th Floor, Thosapol land 4 building,
Bangna-Trad road, Bangna 25,
Bangkok 10260 Thailand
Tel:+66-2-173-6451 Fax:+66-2-173-6450
https://mandkbangkok.com/



Singapore Office

M&K Singapore Pte. Ltd.
11 Woodlands Drive 72, #02-32,
Singapore 738094
Tel/Fax:+65-6900-6909
https://mandk-sg.com/

Capital
10 million Yen
President
Mitsuhiro Kudo
Main Business
Rubber Testing Machine : Manufacture/Sale/Calibration/Repair
Products
・Curemeter
・Mooney Viscometer
・Filler Dispersion Tester
・Hardness Tester
・Precision Force Tester
・Universal Testing Machine
・Rebound Tester
・Abrasion Tester
・Internal Mixer
・Test Mixing Roll
・Auto Labo-Press
・Other Rubber-Related Testing Machines
Trading Countries

<Exporting Countries> 

Thailand, China, Taiwan, Vietnam, Singapore, Philippine, Indonesia, Malaysia, Myanmar, India, Brazil, Mexico, etc.



<Importing Countries> 

Germany, Sweden, United States, Thailand, Singapore, Taiwan, etc.

Major Banks
The Chiba Bank/Makuhari Branch
Mizuho Bank/Adachi Branch
MUFG Bank/Tsudanuma Branch
The Tokyo Higashi Shinkin Bank/Tsudanuma Branch

Head Office
M&K CO., LTD.
2-2-5 Makuharihongo, Hanamigawa-ku,
Chiba-city, Chiba 262-0033 Japan
Kyoto Office
MFK Fushimi Bld. 5F, 70-10 Takedakubo-cho, Fushimi-ku,
Kyoto-city, Kyoto 612-8411 Japan
Bangkok Office
M&K BANGKOK CO., LTD.
2/11, 4th Floor, Thosapol land 4 building,
Bangna-Trad road, Bangna 25,
Bangkok 10260 Thailand

Singapore Office
M&K Singapore Pte. Ltd.
11 Woodlands Drive 72, #02-32,
Singapore 738094


| | |
| --- | --- |
| 2021 | Signed a distribution agreement with Elastocon in Sweden. |
| 2019 | Established Singapore office. |
| 2019 | Launched Mixer and Molding machine for laboratory cooperating with Chareon Tut (Thailand). |
| 2018 | Launched Geer Type Aging Oven adopted flow meter method. |
| 2017 | Launched Filler Dispersion Tester "Dispersion-Checker DCF50A" as a next generation model of "DCF20". |
| 2017 | Signed a distribution agreement with Bareiss in Germany. |
| 2016 | Launched Curemeter "Curebase" as a next generation model of "MDRH2030". |
| 2016 | Obtained ISO9001:2015 certification. |
| 2015 | Launched Test Press "MKP50-R1" . |
| 2014 | Launched Carbon Black Dispersion Tester "Dispersion-Checker DCF20". |
| 2013 | Launched Universal Testing Machine cooperating with Cometech(TW) |
| 2012 | Launched Mooney Viscometer, "MVM11". |
| 2011 | Established Kyoto office to expand the market in West Japan area. |
| 2007 | Transferred the Head office to Chiba from Tokyo |
| 2007 | Launched Curemeter "MDRH2030" as a next generation model of "MDRH2020". |
| 2006 | Established Bangkok office to expand the market in Southeast Asia. |
| 2005 | Launched Curemeter "MDRH2020". |
| 1997 | Established by Mr. Miyamoto (M) and Mr. Kudo (K) |