About us

M&K Co., Ltd. is a manufacturer of rubber and elastomer-related testing machines. As well as manufacturing testing machines, we work as a distributor of world-wide testing machine manufacturers. Having a distribution function, we can strongly act as solution provider in the entire range.
We consider that testing machines must be "Practical" for operators. Therefore, based on the thought, we design or select appropriate machines for clients. All the products introduced on this website are excel in both in function and cost-effectiveness so that we are confident that these product help to improves clients' business activities.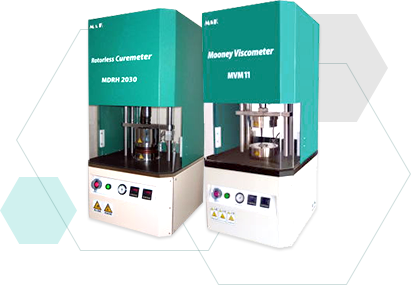 M&K Co., Ltd. guarantees the products' quality and keeps making efforts to improve the quality every single day, based on our management philosophy,
"Offering excellent products and service to meet clients needs".
Therefore, we never compromise on our product management, sales activities, and technical service.

The key to success in overseas operation is to find out and select a reliable partner. With our accumulated experience and know-how on testing machine industries, M&K Co., Ltd. supports clients to start up their operation in Laboratory and Quality Control Center throughout the entire process, for example, selecting appropriate machines, custom clearance, installation, after-sales support.
We established our Bangkok office in 2006 and have been supporting clients in ASEAN area from Bangkok office. Positioning in the center of ASEAN area, we are able to help clients to move into the market and maintain their operation more closely from there.
For further information about our products, please visit "Product Information" page.